A particular investor normally determines the investment types after having formulated the investment decision, which is termed as capital budgeting in financial lexicon. With the proliferation of financial markets there are more options for investment types.
According to the financial terminology investment means the following:

Investors assume that these forms of investment would furnish them with some revenue by way of positive cash flow.
These assets can also affect the particular investor positively or negatively depending on the alterations in their respective values. Investments are often made through the intermediaries who use money taken from individuals to invest. Consequently the individuals are regarded as having claims on the particular intermediary.
It is common practice for the particular intermediaries to have separate legal procedures of their own.
Types of Investment :
Capital Investment
Equity Investment
Land As Investment
Stock Investment
Retirement Investment Planning
Financial Market Investment
Share Market Investment
Portfolio Investment
Gold Investment , Investment in Gold
Business Investment
Real Estate Investment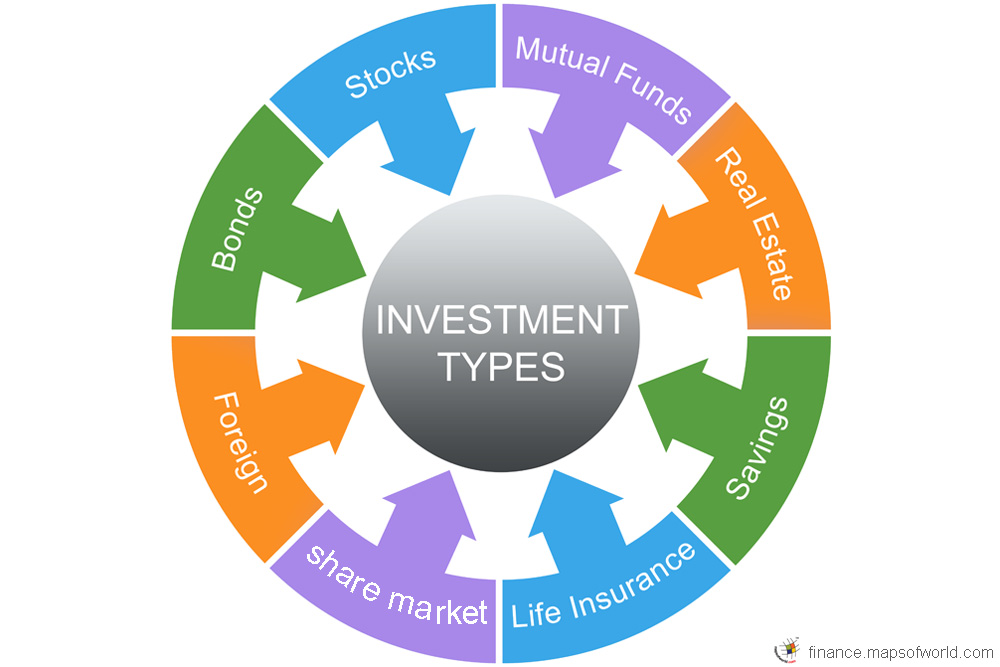 Following are some intermediaries:
Banks
Mutual Funds
Pension Funds
Insurance Companies
Collective Investment Schemes
Investment Clubs
Investment in the domain of personal finance signifies funds employed in the purchasing of shares, investing in collective investment plans or even purchasing an asset with an element of capital risk. In the field of real estate, investments imply buying of property with the sole purpose of generating income.
Investment in residential real estate could be made in the form of buying housing property, while investments in commercial real estate is made by owning commercial property for corporate purposes that are geared to generate some amount of revenue.
More Information Related to Investment
Last Updated on : 5th Oct 2016